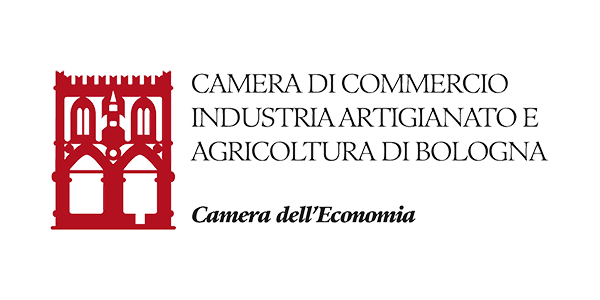 The Bologna Chamber of Commerce offers businesses the opportunity to grow both in Italy and worldwide. 
The services offered aim at facilitating the dialogue between businesses and entrepreneurial organisations to create a balanced growth of the local economy. To this end the Chamber of Commerce provides:
promotional and qualification activities concerning the economic system (contribution and guidance services);
market regulation services;
economic studies and analyses;
certification services and information concerning the corporate system;
activities for the development of urban infrastructures.
The Bologna Chamber of Commerce is therefore both "the home of Bologna businesses" and an institution committed to safeguarding the market and the public trust on a provincial level. It therefore guarantees the correct and clear conduction of commercial transactions to safeguard businesses, consumers and workers. ACTIVITIES Through the Sportello Genesi – Nuove Imprese, the Bologna Chamber of Commerce offers a guidance service to support aspiring entrepreneurs in every phase from the idea to the actual project, informing them on the administrative and bureaucratic fulfilments needed to start a business, professional requirements, on the most suitable legal form and on the national and regional funding available. Personalised information about how to set up a business can be obtained with the help of the Business Registry and Patent and Trademark Office, which is especially useful for innovative start-ups. In cooperation with the special agency CTC, the Bologna Chamber of Commerce also takes part in the "Crescere Imprenditori" project, aimed at Neet people between 18 and 29 who are neither studying nor employed but who intend to set up a business. The initiative includes a personalised 80-hour support programme to prepare a business plan and, at the end of the training period, an interest-free loan within the SelfiEmployment fund can be applied for.
Partner since 2015
CONTACTS +39 051 6093111 (Centralino) +39 051 6093485 +39 051 6093513 (Sportello Genesi) genesi@bo.camcom.it info@bo.camcom.it
Sedi Bologna
Palazzo Mercanzia - Sede principale Piazza Mercanzia 4 -  Bologna
+39 051 6093111
Palazzo degli Affari - Sportello Genesi Piazza Costituzione 8 - Bologna
+39 051 6093111
Sede di Imola
Viale Rivalta 6  - Imola (Bologna)
+39 0542 33077
www.bo.camcom.gov.it
Twitter
Click HERE to download the form in A5 format.