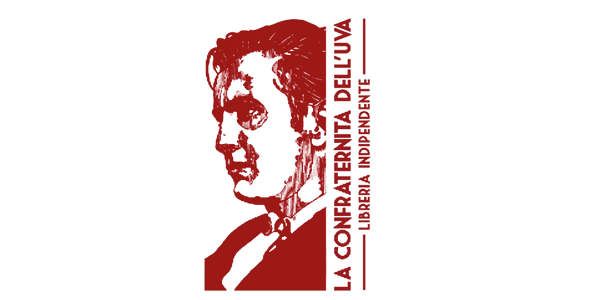 La Confraternita dell'uva is an independent bookshop. From fiction to non-fiction, cartoons and children's books, it aims to enthuse the reader. It is dedicated to the writer John Fante and is named after one of his finest books.

ACTIVITIES
This bookshop has set up a service for home delivery of books by bicycle, availing itself of the www.bookdealer.it ethical platform.
It also organizes a monthly reading group, as well as presentations in bookshops and other venues such as libraries and cultural associations.
A successfully concluded project that will be repeated in 2023 is 'Sant Jordi tutto l'anno! Festival of Independent Bolognese Bookshops', held on 23/04/2022 and 04/10/2022.
The event was organized by La confraternita dell'uva in collaboration with Porta Pratello and Hispania Asociacion Cultural, as part of the Bologna Reading Pact.
The event, a network involving eight other independent bookshops in the Bologna area, was open to the public for twelve hours non-stop, with activities for adults and children and meetings with authors (a winner of the Premio Campiello and two international writers attended the second event). An all-round appointment with culture: painting and music, with wine tasting and a refreshment corner much appreciated by the public. An opportunity to enrich the entire city.
CONTACTS
La Confraternita dell'uva
via Belmeloro 1/E, Bologna 
SOCIAL