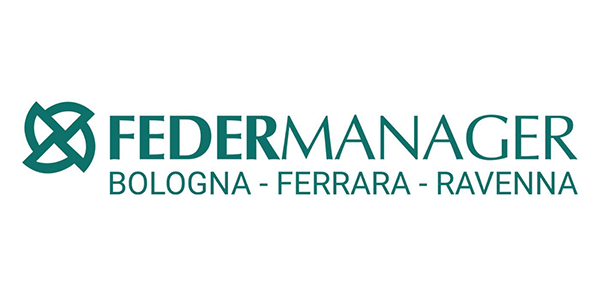 Association of Executives, Managers and Top Professionals of the Industry and Services sector.
Federmanager Bologna is the representative body of executives of industrial companies residing in the Bologna area. The number of members is presently 2550: this makes Bologna the fourth seat in Italy based on membership. It brings together executives and managers in business or in retirement, former executives and managers in search of new jobs and top professionals. The President of Federmanager Bologna is Eng. Eliana Grossi. Deputy Vice President is Eng. Massimo Melega, Vice President is Eng. Giovanni Giacò. Various Committees and Groups operate within Federmanager Bologna, including the Work and Innovation Commission, which is very active in collaborative projects with leading start-up incubators, the Commission in Industrial Policy Project Development and the Youth Group.
ACTIVITIES
The Association provides members with trade union, contractual and legal protection; it supports members in all issues related to Social Security Institutions, both in the reconstruction of individual positions and in the demand of professional services. It also provides advice on plans of supplementary pension. It also deals with health care, insurance support and active welfare. It ensures information services and constant training, organizing funded training courses, conferences, training and networking opportunities. Finally, it offers a dense network of conventions at a regional and national level. In addition, Federmanager plays an important role as an institutional and category representative during national collective negotiations.
Partner since 2016
CONTACTS
Federmanager Bologna-Ferara-Ravenna
Via Merighi, 1/3 – 40055 Villanova di Castenaso (BO)
+ 39 0510189900
segreteria@federmanagerbo.it
info@pec.federmanagerbo.it
Sito web
Facebook Twitter Linkedin Youtube Flikr